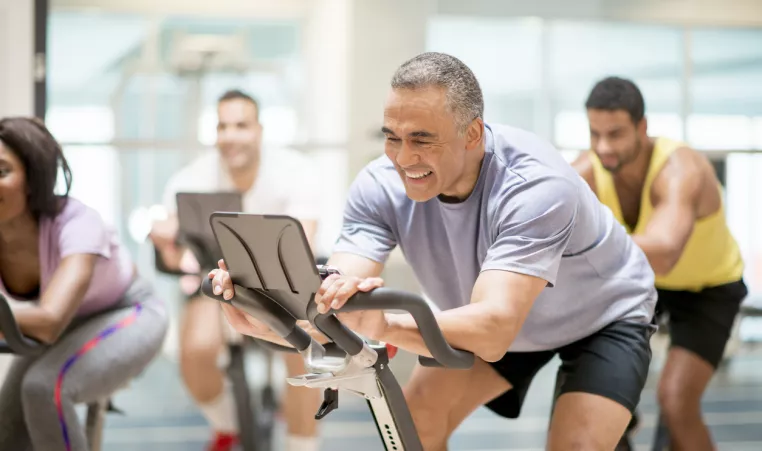 Finding the time, energy, and motivation to exercise can be all but impossible, especially if you work long hours, have kids, or are trying to lead an active social life. The most important part of any workout is finding a way to make it fun to keep you going back again and again. Some people accomplish this by changing up their workout routine, but for many people, finding the right routine to actively challenge themselves can be extremely difficult. If you are looking for an easy way to keep yourself accountable while also constantly challenging yourself, the fun and unique group fitness classes right here at the Greater Miami Valley YMCA are a great option. If you are interested in finding the perfect workout class for you, check out our constantly updated schedule here. Here are a few added benefits you can expect from our group fitness classes.
Built-In Motivation
Finding the motivation to work out is by far the biggest challenge with any exercise plan. Although establishing a schedule and a regular cadence can be extremely helpful tools to help keep yourself accountable, few things are more helpful than having a group of people expecting you to be there. Whether you sign up for one spinning class a week or sign up for multiple classes per day, our workout classes are the perfect combination of a social workout with fun and unique routines that will help you and your friends look and feel your best.
Fun & Challenging Workout Plans
Most people like falling into a similar daily or weekly routine, and your workouts are not exempt from that rule. Whenever we exercise alone, most of us will gravitate towards the same workouts, on the same machines, in the same order. Although any workout is better than no workout, after a while of the same routine, your body will being to adjust to that level of exercise. If you don't regularly vary your exercise routine, you won't be making the most of your time and energy, as over time your body will not develop a balanced muscle mass. Our trainers are some of the best in the business at creating and developing group workouts that are as varied as they are fun. Our group workouts make it easier than ever for you to gain balanced muscle without having to do any gym prep yourself.
Pursue Your Passions
No one wants to exercise if they aren't having fun or aren't interested in what they are doing. We know that our members are diverse, which is why we offer a wide variety of classes ranging from classes focused on adding muscle like our strength training classes to classes focused on cardio or weight loss like spinning and Zumba. If you are looking for something a bit more relaxing, our yoga classes are the perfect way to slow down your mind while getting a great workout. Of course, for our members looking for a bit more of a challenge, our boot camps are a great fusion of cardio and strength training.
It's time to elevate the way you experience your workouts! Come into one of your local Greater Miami Valley YMCA locations to turn your workouts into something you look forward to instead of dreading.