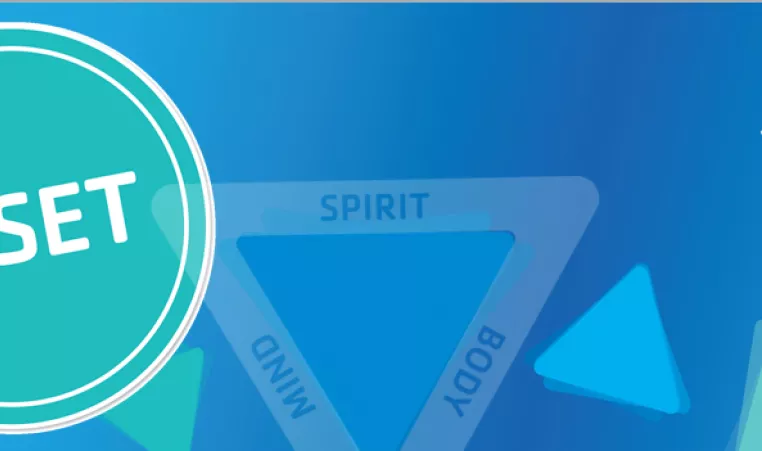 Start 2021 Fresh With Our Reset Challenge
2020 was quite a year, and we all need a bit of time to recover and bounce back from one of the craziest years in modern history. What better way to bounce back from 2020 than by taking our new Reset Challenge to become the best version of yourself in just six quick weeks. This challenge is designed to help you kick-start your exercise routine and start looking and feeling your best in just a few short weeks. If you would like to learn more about this challenge or are interested in getting in great shape in a calm and stress-free environment, come into one of your local Greater Miami Valley YMCAs today. Here is some basic information about our new Reset Challenge.
 What Is The Reset Challenge?
The Reset Challenge is a free six-week challenge to help you reset your health, wellness, and fitness. This challenge is built and designed to help people shake off the dust that we all gathered in 2020 through the quarantine and burst into 2021 reinvigorated and ready to look and feel your best. We encourage all participants to get active for 30 minutes every day, building up to 150 minutes of active time every week. These activities will be built around six weekly themes: Reset, refresh, reconnect, replay, reinvest, restore. Starting January 15th, anyone can opt-in to the challenge simply by texting RESET to 855-982-9622. After you sign up, you will get three texts a week with motivation, challenges, workouts, and much more. Not only will you get great ideas for getting healthy this year, but you will get free access to the YMCA during our Bring a Friend Free Week to exercise, swim, join in on classes, and more. All participants will also gain free access to virtual Group Fitness classes. It has never been a better time to get back in shape and make the commitment to health than right now. Join us for the Reset Challenge to help kick off 2021 on the right foot at the YMCA.
How To Make Real Lasting Changes
We've all seen the coming and going of hundreds of fitness trends from Tae Bo to Keto diets and it can be hard to tell the difference between the fads and what really works. The reality is that making real changes in your life can be extremely difficult if you don't follow the right steps. One of the best ways to make a lasting change for your health and fitness is simply by sticking to a plan and following through every day for 30 days straight. According to multiple health studies, by sticking with a health plan for 30 days straight your body will begin to shift to adopt that change as its new normal. By training your body to expect this daily exercise, diet, or routine for 30 days straight, you are well on your way to making real and lasting changes in your life.
Make 2021 your best and healthiest year ever with our Reset Challenge. If you would like to learn more about this awesome opportunity or want to learn more about the programs at your local YMCA, contact us today.