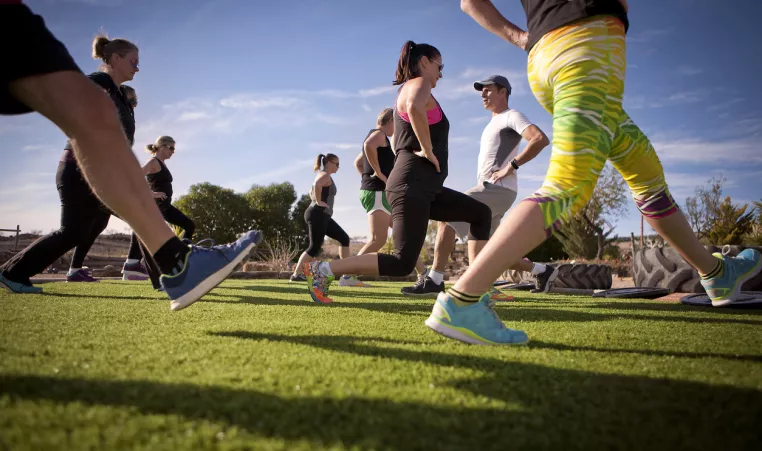 Three Ways To Get In Summer Shape 
Spring is finally here, and with the warm summer months on the horizon, now is the perfect time to make that final push to get into great summer shape. The unfortunate reality is that the final push and the final few pounds before summer can be some of the most stubborn and difficult steps. If you want to make sure that you hit your spring and summer fitness goals, you need a great community and expert trainers to help you go the extra mile. Here at the YMCAs of the Greater Miami Valley, we pride ourselves in providing our communities with industry-leading health and wellness tips all backed by expert trainers and elite exercise equipment. If you are interested in getting in great shape before summer hits, sign up with your local Greater Miami Valley YMCA today. Here are some of the ways you can get in great shape all while enjoying the great outdoors this spring.
Outdoor Exercise Classes
One of the best side effects of the COVID-19 pandemic is that we have become experts in leading and organizing fun and challenging outdoor exercise classes. From fun and challenging classes like cardio boot camps to easier options like our entry-level yoga classes, we have successfully brought most of our classes out to the beautiful spring weather. These classes are not only more serene and safe in the outdoors, but they have allowed us to safely expand both the size and the capabilities of our classes. For our members uncomfortable being indoors as the COVID-19 pandemic comes to a close, these outdoor classes are the perfect way to socialize, get in great shape, and stay completely safe.  
Walking Clubs
If you are looking for a slightly less strenuous exercise regimen that is sure to get you out and about with some great friends, our walking clubs are a great option. These fun clubs can be member or instructor lead and are oftentimes broken into difficulty levels. Our beginners walking club is perfect for people looking to get out and enjoy a mile or two of some light walking, all while taking in great conversation and beautiful views. You can easily take these exercises to the next level by going up in difficulty to our intermediate or advanced walking clubs, which can even help you transition to full runs when you are ready. These clubs are great for socializing, rehabbing from an injury, or even taking the first real steps on your exercise journey. 
Group Bike Rides
Biking is one of the best ways to enjoy the beauty of nature without being too taxing on your body. For people who have struggled with knee issues or pain in the past, running might not be an option, and biking can accomplish the same cardiovascular results all without the impact that comes along with running. Our group bike rides are led by some of the best bikers and spin class leaders in the area. 
No matter what exercise routine you are looking for, your local Greater Miami Valley YMCA has the perfect option to fit your needs. Get in great shape and look fantastic this summer here at the YMCA.